Hey guys!
Sorry that I abandoned the blog for a month. I was INSANELY busy writing book three. Basically I had six months to write it (January to June of this year) but stuff was NOT coming together. It took me until I finished the developmental edits for book two to really be able to see where I felt book three should go. However, since it was the end of July by then and I still hadn't turned the book in (my editor generously gave me some extra time, then that time got eaten by edits for book two), AND because book three is supposed to release in November–insanity–I had very little time to produce this new vision for book three.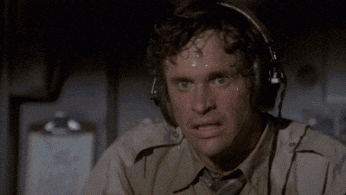 I can honestly say that I have never been so stressed in my life.
Thankfully, I was able to finish and hand it in to my editor. I know it still needs work, but I'm crossing my fingers that the story is pretty good and all I'll need to do is deepen what's there instead of change stuff, you know?
However, I did write SOME blog posts, just not here. I should've posted links to these weeks ago, but yeah. I was being crushed under the weight of my overzealous deadline-related promises. Probably I won't be agreeing to write 95K fantasy novels in six months anymore.
ANYWAY. Here are some Dragonsworn-related posts I did for the Carina Press and Harlequin blogs, in case you haven't seen them.
Here are eight things Kai learns about dragons!
And here I introduce you to MY version of the men of Dragonsworn. Seriously, casting my novels is my favorite. But keep in mind that my version doesn't have to be your version just because I'm the author, okay? You can picture these guys however you want.
Tee hee.
Also, if you like Soul of Smoke, don't forget that Shadow of Flame is coming out on September 14th, two weeks from today! (Assuming you're reading this Monday and not Sunday night when I'm actually posting it.) All the links for buying my books can be found by clicking here.
Some other fun things: the glorious Charlie N. Holmberg, my agency sister and love of my life friend was on Writing Excuses (that's a big deal)! She is hilarious and gives good advice, so check that out if you're a writer. Or if you aren't but you want to hear Charlie and Brandon Sanderson being sassy together.
Sadface for you all that the giveaway she was doing for her new book, Followed by Frost, is over as of the 31st. But you should definitely check it out on Amazon and follow Charlie on social media like her blog and Twitter and Instagram because she does giveaways a few times a year. Yay!!
Anyway I have a cold and a headache and kids to get to school in the morning so goodnight!